Stella's Confectionery is home to award-winning artisan toffee and chocolate made with only the finest ingredients. We do our best to use Fair Trade, organic, non-GMO, and locally sourced ingredients–along with fully compostable packaging–whenever possible.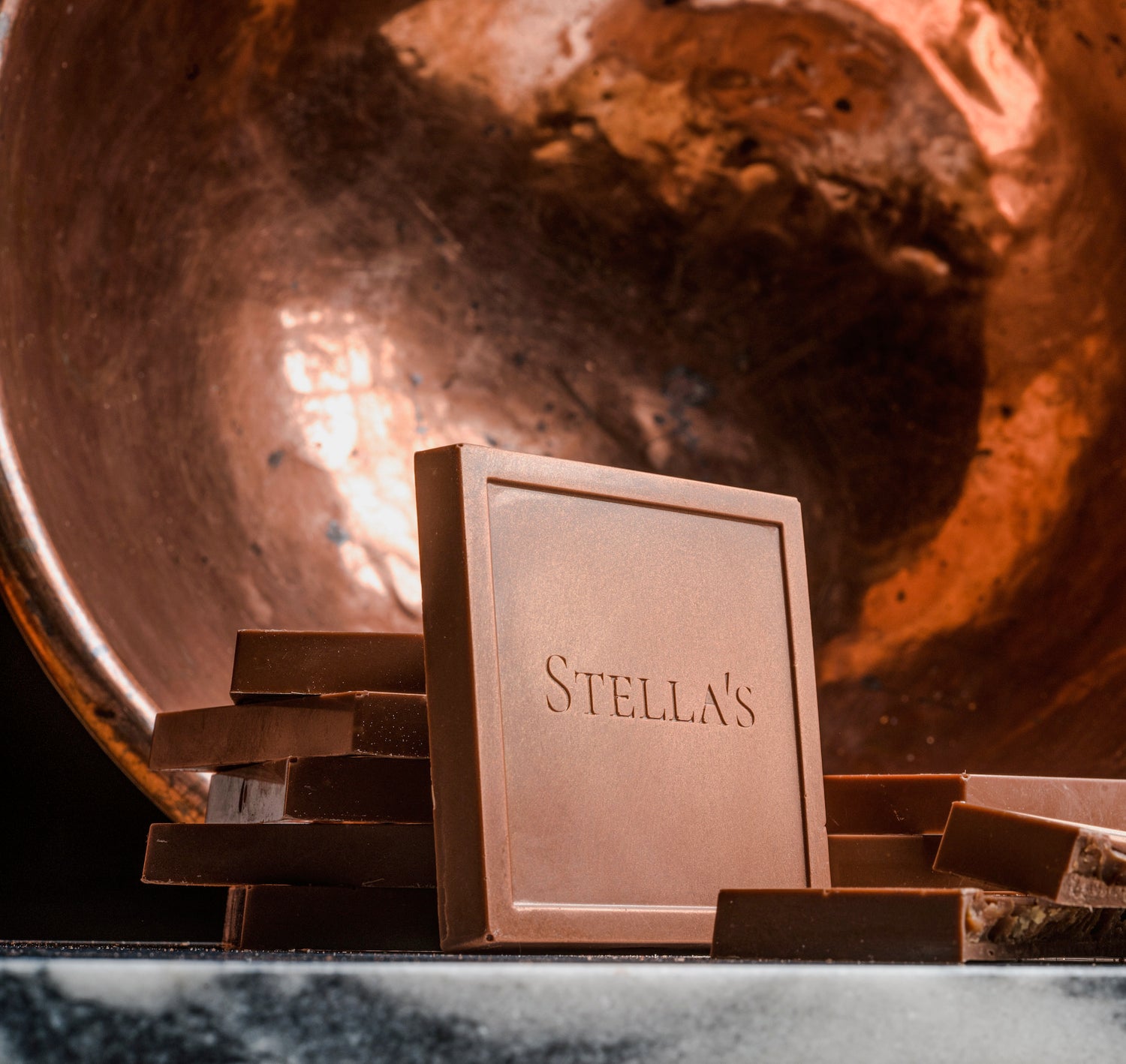 A Little Something Sweet
Stella's is named for my late, great and amazing Aunt Stella who was a force of nature! She told the best stories, and I especially loved that after every dinner, she always needed "a little something sweet."

My love of all things sweet began at a very early age. As a child, I would visit my Oma in Germany during the summer months. My time was spent "helping" to make beautiful tortes and pastries, and eating all the sweet treats I could fit in my little flour-covered hands.

I can still picture my young self boarding the plane home–a backpack nearly tipping me over, stuffed with "a little something sweet" to last until my next visit.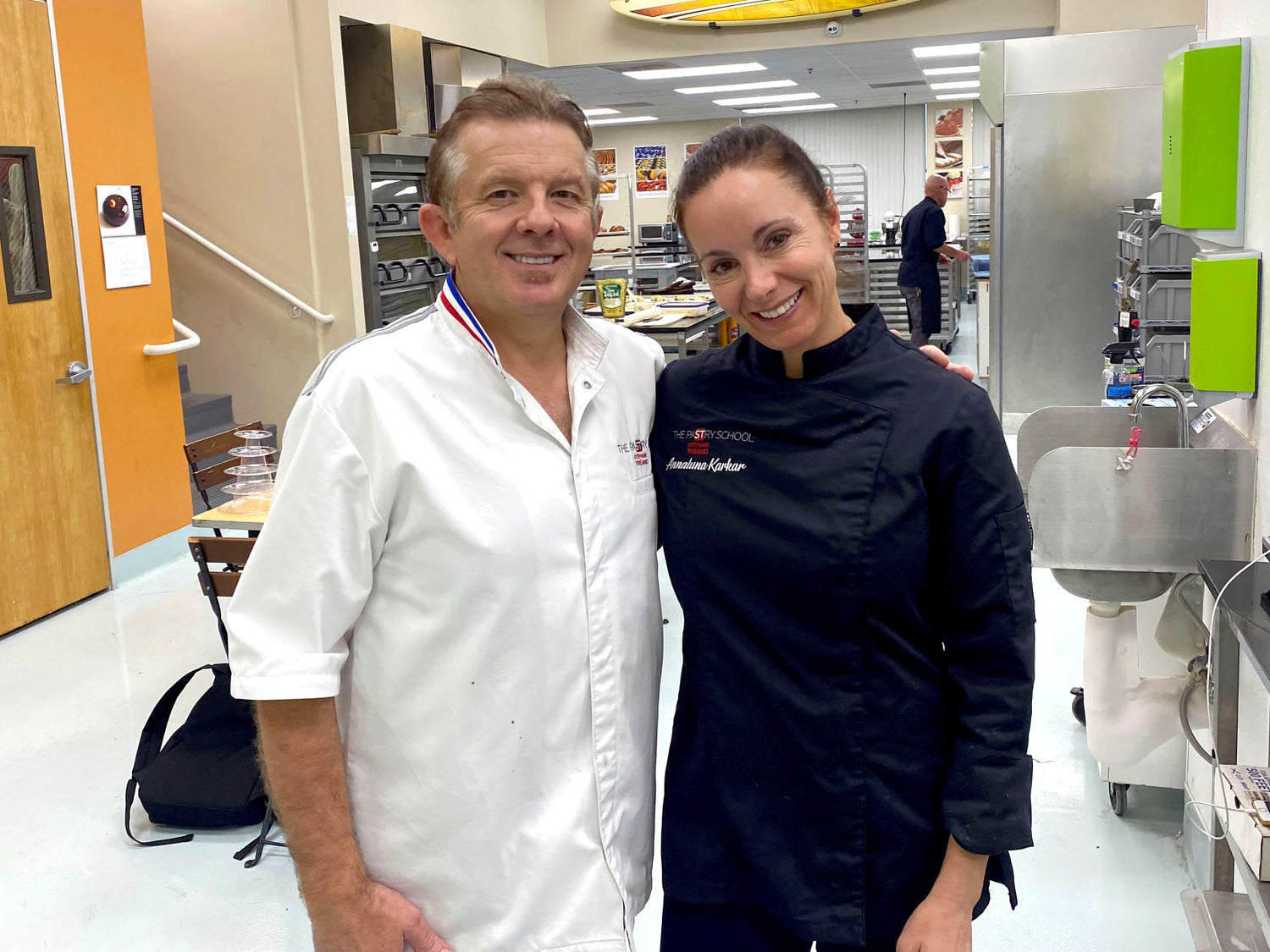 Following my passion for making pastry and chocolate, I began my studies at The French Pastry School, then The Chocolate Academy, and finally landed at The Pastry School in Tustin, CA with Chef Stéphane Tréand, MOF.

During this time, I developed an absolute love of making all things chocolate, and was fortunate enough to continue training with and working for my mentors, Chefs Stéphane and Chihiro Tréand.

I became completely immersed and obsessed! Life revolved around early mornings, late nights and countless hours spent learning and practicing the proper techniques of how to temper, pipe, dip, enrobe, fill, empty, mold, un-mold, spray, and sometimes even "couvrir la misère"–all in the name chocolate!